Deprecated: Return type of WP_Theme::offsetExists($offset) should either be compatible with ArrayAccess::offsetExists(mixed $offset): bool, or the #[\ReturnTypeWillChange] attribute should be used to temporarily suppress the notice in /customers/5/c/3/rotrock.no/httpd.www/wp-includes/class-wp-theme.php on line 554 Deprecated: Return type of WP_Theme::offsetGet($offset) should either be compatible with ArrayAccess::offsetGet(mixed $offset): mixed, or the #[\ReturnTypeWillChange] attribute should be used to temporarily suppress the notice in /customers/5/c/3/rotrock.no/httpd.www/wp-includes/class-wp-theme.php on line 595 Deprecated: Return type of WP_Theme::offsetSet($offset, $value) should either be compatible with ArrayAccess::offsetSet(mixed $offset, mixed $value): void, or the #[\ReturnTypeWillChange] attribute should be used to temporarily suppress the notice in /customers/5/c/3/rotrock.no/httpd.www/wp-includes/class-wp-theme.php on line 535 Deprecated: Return type of WP_Theme::offsetUnset($offset) should either be compatible with ArrayAccess::offsetUnset(mixed $offset): void, or the #[\ReturnTypeWillChange] attribute should be used to temporarily suppress the notice in /customers/5/c/3/rotrock.no/httpd.www/wp-includes/class-wp-theme.php on line 544 Deprecated: Return type of WP_REST_Request::offsetExists($offset) should either be compatible with ArrayAccess::offsetExists(mixed $offset): bool, or the #[\ReturnTypeWillChange] attribute should be used to temporarily suppress the notice in /customers/5/c/3/rotrock.no/httpd.www/wp-includes/rest-api/class-wp-rest-request.php on line 960 Deprecated: Return type of WP_REST_Request::offsetGet($offset) should either be compatible with ArrayAccess::offsetGet(mixed $offset): mixed, or the #[\ReturnTypeWillChange] attribute should be used to temporarily suppress the notice in /customers/5/c/3/rotrock.no/httpd.www/wp-includes/rest-api/class-wp-rest-request.php on line 980 Deprecated: Return type of WP_REST_Request::offsetSet($offset, $value) should either be compatible with ArrayAccess::offsetSet(mixed $offset, mixed $value): void, or the #[\ReturnTypeWillChange] attribute should be used to temporarily suppress the notice in /customers/5/c/3/rotrock.no/httpd.www/wp-includes/rest-api/class-wp-rest-request.php on line 992 Deprecated: Return type of WP_REST_Request::offsetUnset($offset) should either be compatible with ArrayAccess::offsetUnset(mixed $offset): void, or the #[\ReturnTypeWillChange] attribute should be used to temporarily suppress the notice in /customers/5/c/3/rotrock.no/httpd.www/wp-includes/rest-api/class-wp-rest-request.php on line 1003 Deprecated: Return type of WP_Block_List::current() should either be compatible with Iterator::current(): mixed, or the #[\ReturnTypeWillChange] attribute should be used to temporarily suppress the notice in /customers/5/c/3/rotrock.no/httpd.www/wp-includes/class-wp-block-list.php on line 151 Deprecated: Return type of WP_Block_List::next() should either be compatible with Iterator::next(): void, or the #[\ReturnTypeWillChange] attribute should be used to temporarily suppress the notice in /customers/5/c/3/rotrock.no/httpd.www/wp-includes/class-wp-block-list.php on line 175 Deprecated: Return type of WP_Block_List::key() should either be compatible with Iterator::key(): mixed, or the #[\ReturnTypeWillChange] attribute should be used to temporarily suppress the notice in /customers/5/c/3/rotrock.no/httpd.www/wp-includes/class-wp-block-list.php on line 164 Deprecated: Return type of WP_Block_List::valid() should either be compatible with Iterator::valid(): bool, or the #[\ReturnTypeWillChange] attribute should be used to temporarily suppress the notice in /customers/5/c/3/rotrock.no/httpd.www/wp-includes/class-wp-block-list.php on line 186 Deprecated: Return type of WP_Block_List::rewind() should either be compatible with Iterator::rewind(): void, or the #[\ReturnTypeWillChange] attribute should be used to temporarily suppress the notice in /customers/5/c/3/rotrock.no/httpd.www/wp-includes/class-wp-block-list.php on line 138 Deprecated: Return type of WP_Block_List::offsetExists($index) should either be compatible with ArrayAccess::offsetExists(mixed $offset): bool, or the #[\ReturnTypeWillChange] attribute should be used to temporarily suppress the notice in /customers/5/c/3/rotrock.no/httpd.www/wp-includes/class-wp-block-list.php on line 75 Deprecated: Return type of WP_Block_List::offsetGet($index) should either be compatible with ArrayAccess::offsetGet(mixed $offset): mixed, or the #[\ReturnTypeWillChange] attribute should be used to temporarily suppress the notice in /customers/5/c/3/rotrock.no/httpd.www/wp-includes/class-wp-block-list.php on line 89 Deprecated: Return type of WP_Block_List::offsetSet($index, $value) should either be compatible with ArrayAccess::offsetSet(mixed $offset, mixed $value): void, or the #[\ReturnTypeWillChange] attribute should be used to temporarily suppress the notice in /customers/5/c/3/rotrock.no/httpd.www/wp-includes/class-wp-block-list.php on line 110 Deprecated: Return type of WP_Block_List::offsetUnset($index) should either be compatible with ArrayAccess::offsetUnset(mixed $offset): void, or the #[\ReturnTypeWillChange] attribute should be used to temporarily suppress the notice in /customers/5/c/3/rotrock.no/httpd.www/wp-includes/class-wp-block-list.php on line 127 Deprecated: Return type of WP_Block_List::count() should either be compatible with Countable::count(): int, or the #[\ReturnTypeWillChange] attribute should be used to temporarily suppress the notice in /customers/5/c/3/rotrock.no/httpd.www/wp-includes/class-wp-block-list.php on line 199 Deprecated: DateTime::__construct(): Passing null to parameter #1 ($datetime) of type string is deprecated in /customers/5/c/3/rotrock.no/httpd.www/wp-includes/script-loader.php on line 333 Deprecated: trim(): Passing null to parameter #1 ($string) of type string is deprecated in /customers/5/c/3/rotrock.no/httpd.www/wp-includes/class-wp.php on line 173 Deprecated: ltrim(): Passing null to parameter #1 ($string) of type string is deprecated in /customers/5/c/3/rotrock.no/httpd.www/wp-includes/wp-db.php on line 3030

false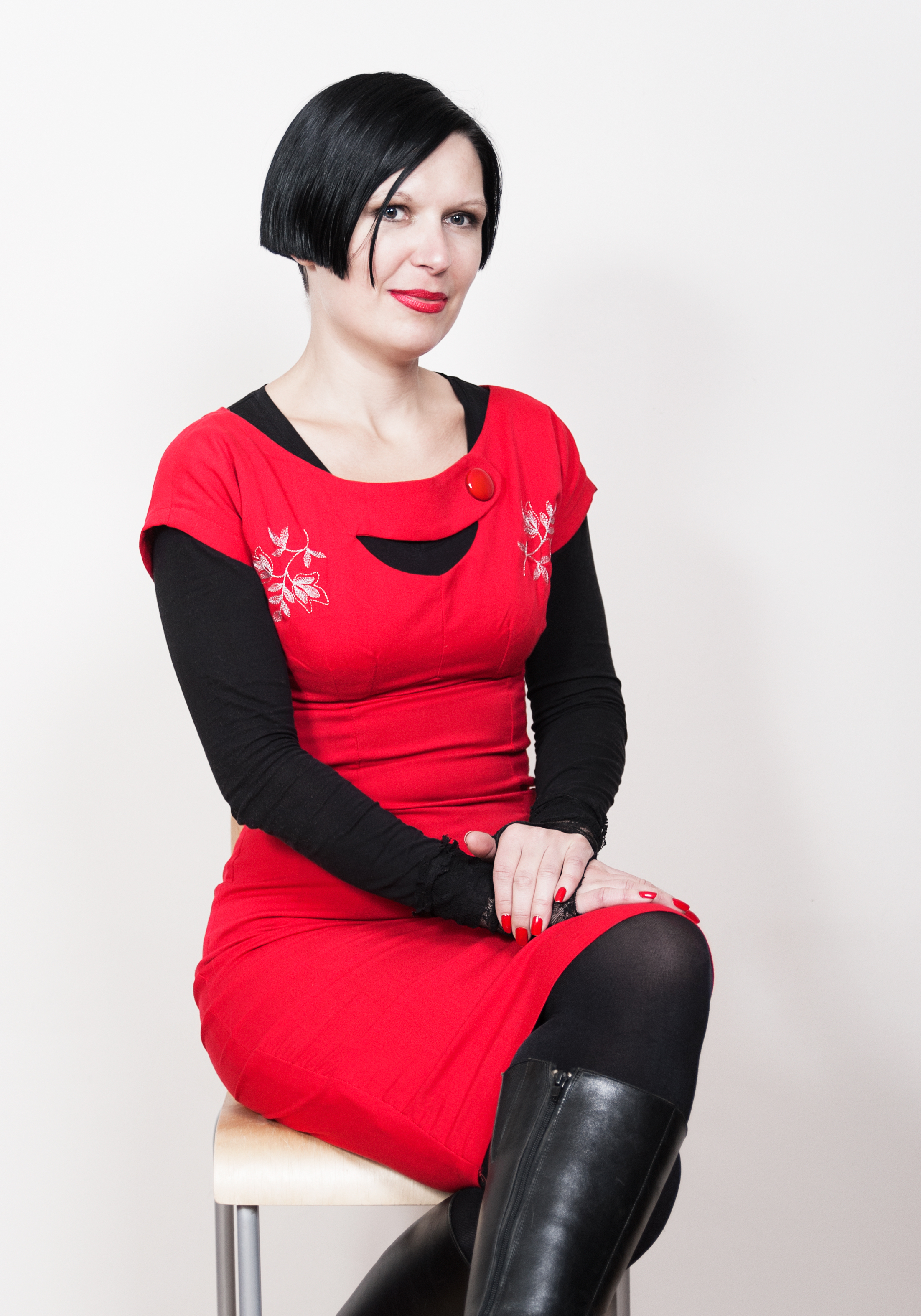 DJ & forfatter
24.01.21 KL. 03:1
Nobels fredspris for 2020 gikk til FN-organisasjonen Verdens matvareprogram. Lederen, David Beasley, tok imot prisen, og forklarte hvorfor det de driver med er fredsarbeid. Ikke bare brukes sult som våpen i krig, ikke bare er sult en konsekvens av krigshandlinger, sult virker også rekrutterende. Militser og terrorgrupper har mat.
(mer…)
01.05.20 KL. 03:1
Den første plateutgivelsen Bob Dylan var med på, var – ved en tilfeldighet – Harry Belafontes Midnight Special. Historien om møtet mellom disse to bautaene i populærkulturen, er ikke bare historien om første gang Dylan ble utgitt på plate, det er også historien om hvor lett det er oppfatte en og samme situasjon forskjellig, om at man kan gå og tro man er mislikt i flere tiår uten at det stemmer.
(mer…)
30.12.18 KL. 03:1
Shake Hands with the Devil er historien til Roméo Dallaire, mannen som ledet UNAMIR (United Nations Assistance Mission for Rwanda) i 1994. Til tross for flere varsler om hva som var i gjære, ble ikke folkemordet avverget og 800 000 mennesker ble brutalt drept i løpet av tre måneder. UNAMIR var en fiasko. Hvordan kunne dette skje?
(mer…)
18.03.12 KL. 05:1
Nylig fylte Harry Belafonte 83 år, og i fjor kom hans selvbiografi «My Song». For en bok, for en mann, for et liv!
(mer…)
Deprecated: ltrim(): Passing null to parameter #1 ($string) of type string is deprecated in /customers/5/c/3/rotrock.no/httpd.www/wp-includes/wp-db.php on line 3030