Deprecated: Return type of WP_Theme::offsetExists($offset) should either be compatible with ArrayAccess::offsetExists(mixed $offset): bool, or the #[\ReturnTypeWillChange] attribute should be used to temporarily suppress the notice in /customers/5/c/3/rotrock.no/httpd.www/wp-includes/class-wp-theme.php on line 554 Deprecated: Return type of WP_Theme::offsetGet($offset) should either be compatible with ArrayAccess::offsetGet(mixed $offset): mixed, or the #[\ReturnTypeWillChange] attribute should be used to temporarily suppress the notice in /customers/5/c/3/rotrock.no/httpd.www/wp-includes/class-wp-theme.php on line 595 Deprecated: Return type of WP_Theme::offsetSet($offset, $value) should either be compatible with ArrayAccess::offsetSet(mixed $offset, mixed $value): void, or the #[\ReturnTypeWillChange] attribute should be used to temporarily suppress the notice in /customers/5/c/3/rotrock.no/httpd.www/wp-includes/class-wp-theme.php on line 535 Deprecated: Return type of WP_Theme::offsetUnset($offset) should either be compatible with ArrayAccess::offsetUnset(mixed $offset): void, or the #[\ReturnTypeWillChange] attribute should be used to temporarily suppress the notice in /customers/5/c/3/rotrock.no/httpd.www/wp-includes/class-wp-theme.php on line 544 Deprecated: Return type of WP_REST_Request::offsetExists($offset) should either be compatible with ArrayAccess::offsetExists(mixed $offset): bool, or the #[\ReturnTypeWillChange] attribute should be used to temporarily suppress the notice in /customers/5/c/3/rotrock.no/httpd.www/wp-includes/rest-api/class-wp-rest-request.php on line 960 Deprecated: Return type of WP_REST_Request::offsetGet($offset) should either be compatible with ArrayAccess::offsetGet(mixed $offset): mixed, or the #[\ReturnTypeWillChange] attribute should be used to temporarily suppress the notice in /customers/5/c/3/rotrock.no/httpd.www/wp-includes/rest-api/class-wp-rest-request.php on line 980 Deprecated: Return type of WP_REST_Request::offsetSet($offset, $value) should either be compatible with ArrayAccess::offsetSet(mixed $offset, mixed $value): void, or the #[\ReturnTypeWillChange] attribute should be used to temporarily suppress the notice in /customers/5/c/3/rotrock.no/httpd.www/wp-includes/rest-api/class-wp-rest-request.php on line 992 Deprecated: Return type of WP_REST_Request::offsetUnset($offset) should either be compatible with ArrayAccess::offsetUnset(mixed $offset): void, or the #[\ReturnTypeWillChange] attribute should be used to temporarily suppress the notice in /customers/5/c/3/rotrock.no/httpd.www/wp-includes/rest-api/class-wp-rest-request.php on line 1003 Deprecated: Return type of WP_Block_List::current() should either be compatible with Iterator::current(): mixed, or the #[\ReturnTypeWillChange] attribute should be used to temporarily suppress the notice in /customers/5/c/3/rotrock.no/httpd.www/wp-includes/class-wp-block-list.php on line 151 Deprecated: Return type of WP_Block_List::next() should either be compatible with Iterator::next(): void, or the #[\ReturnTypeWillChange] attribute should be used to temporarily suppress the notice in /customers/5/c/3/rotrock.no/httpd.www/wp-includes/class-wp-block-list.php on line 175 Deprecated: Return type of WP_Block_List::key() should either be compatible with Iterator::key(): mixed, or the #[\ReturnTypeWillChange] attribute should be used to temporarily suppress the notice in /customers/5/c/3/rotrock.no/httpd.www/wp-includes/class-wp-block-list.php on line 164 Deprecated: Return type of WP_Block_List::valid() should either be compatible with Iterator::valid(): bool, or the #[\ReturnTypeWillChange] attribute should be used to temporarily suppress the notice in /customers/5/c/3/rotrock.no/httpd.www/wp-includes/class-wp-block-list.php on line 186 Deprecated: Return type of WP_Block_List::rewind() should either be compatible with Iterator::rewind(): void, or the #[\ReturnTypeWillChange] attribute should be used to temporarily suppress the notice in /customers/5/c/3/rotrock.no/httpd.www/wp-includes/class-wp-block-list.php on line 138 Deprecated: Return type of WP_Block_List::offsetExists($index) should either be compatible with ArrayAccess::offsetExists(mixed $offset): bool, or the #[\ReturnTypeWillChange] attribute should be used to temporarily suppress the notice in /customers/5/c/3/rotrock.no/httpd.www/wp-includes/class-wp-block-list.php on line 75 Deprecated: Return type of WP_Block_List::offsetGet($index) should either be compatible with ArrayAccess::offsetGet(mixed $offset): mixed, or the #[\ReturnTypeWillChange] attribute should be used to temporarily suppress the notice in /customers/5/c/3/rotrock.no/httpd.www/wp-includes/class-wp-block-list.php on line 89 Deprecated: Return type of WP_Block_List::offsetSet($index, $value) should either be compatible with ArrayAccess::offsetSet(mixed $offset, mixed $value): void, or the #[\ReturnTypeWillChange] attribute should be used to temporarily suppress the notice in /customers/5/c/3/rotrock.no/httpd.www/wp-includes/class-wp-block-list.php on line 110 Deprecated: Return type of WP_Block_List::offsetUnset($index) should either be compatible with ArrayAccess::offsetUnset(mixed $offset): void, or the #[\ReturnTypeWillChange] attribute should be used to temporarily suppress the notice in /customers/5/c/3/rotrock.no/httpd.www/wp-includes/class-wp-block-list.php on line 127 Deprecated: Return type of WP_Block_List::count() should either be compatible with Countable::count(): int, or the #[\ReturnTypeWillChange] attribute should be used to temporarily suppress the notice in /customers/5/c/3/rotrock.no/httpd.www/wp-includes/class-wp-block-list.php on line 199 Deprecated: DateTime::__construct(): Passing null to parameter #1 ($datetime) of type string is deprecated in /customers/5/c/3/rotrock.no/httpd.www/wp-includes/script-loader.php on line 333 Deprecated: trim(): Passing null to parameter #1 ($string) of type string is deprecated in /customers/5/c/3/rotrock.no/httpd.www/wp-includes/class-wp.php on line 173 Deprecated: ltrim(): Passing null to parameter #1 ($string) of type string is deprecated in /customers/5/c/3/rotrock.no/httpd.www/wp-includes/wp-db.php on line 3030

false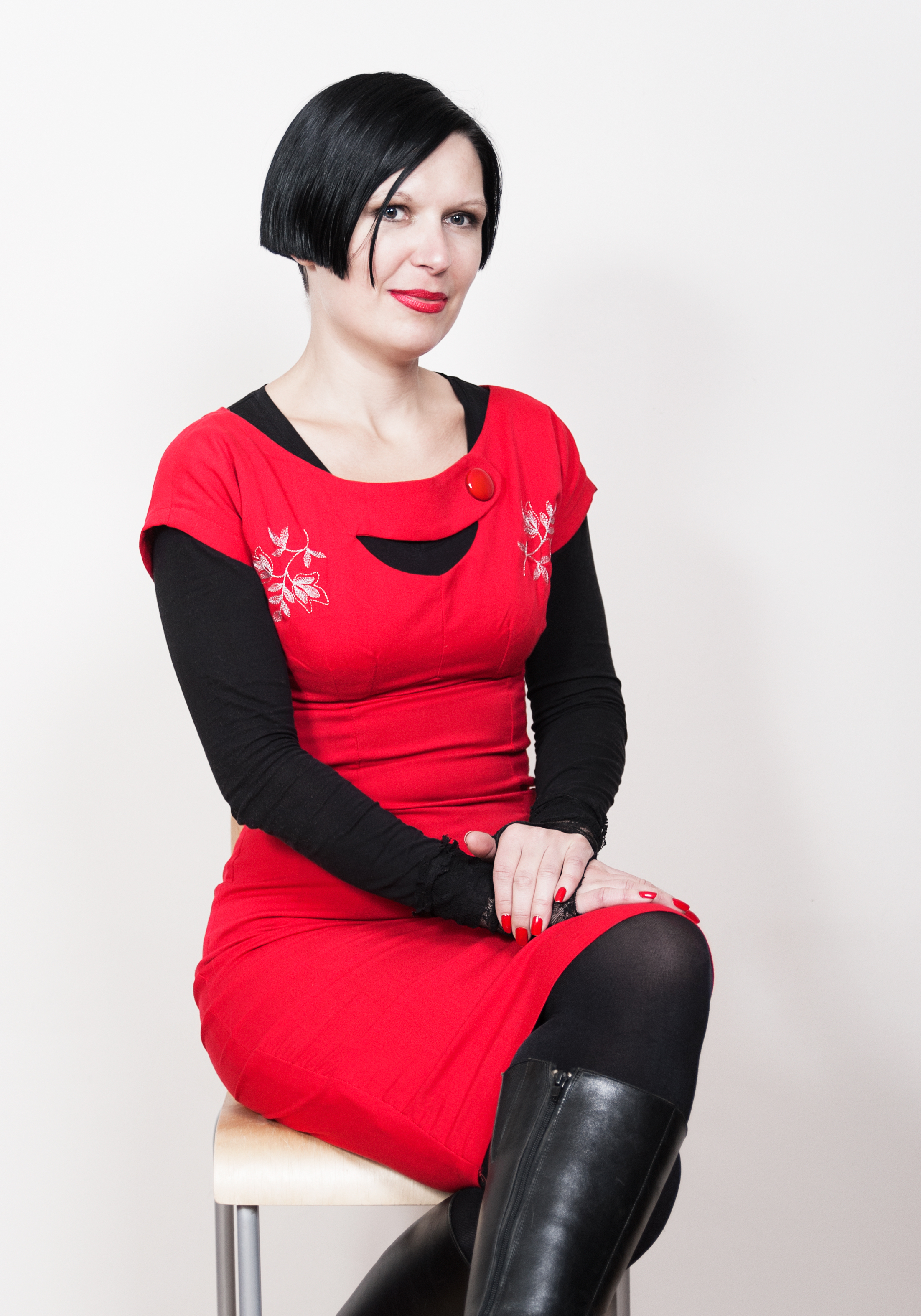 DJ & forfatter
18.11.18 KL. 07:1
Lyden av det moderne Istanbul, orientalsk surrealisme, surfgitar og tyrkisk sang.
Alle jeg snakket med på WOMEX lot til å være enige om en ting: Gaye Su Akyol var noe man måtte få med seg. Heldigvis hadde jeg vett til å høre på dem.
Bandet kommer ut på scenen med svarte masker foran øynene. De spiller fabelaktig instrumental surrealistisk surfrock i noen minutter før det skjer. (mer…)
13.11.18 KL. 06:1
Musikken kalles voodoo-blues, haitisk rock, kreolsk roll; den blir omtalt som Black Keys møter Dr. John, karibisk voodoo-transe møter amerikansk syttitallsblues.
Ingenting av dette visste jeg der jeg lå på rommet i forkant av årets WOMEX-festival og hørte gjennom spillelista med årets musikere gang etter gang. Det var noen låter som alltid stakk seg ut, som grov seg inn i meg og ble hengende igjen der. (mer…)
06.11.18 KL. 06:1
WOMEX (World Music Expo) 2018 var som vanlig en gavepakke av rare, fine og overrumplende musikkopplevelser. En av dem var etiopiske Etenesh Wassie og hennes to bassister. Ja, du leste riktig: Bandet består av én vokalist og to bassister, hvorav en på kontrabass og en på akustisk bass.
Og ja, det er sært. Riktig sært. Og særdeles vakkert i all sin utilgjengelighet.
09.11.14 KL. 09:1
WOMEX, World Music EXpo, finner sted i en ny europeisk by hvert år, og er et bransjetreff med masse live musikk, i tillegg til seminarer, filmvisninger med mer. Her kan man knytte kontakter, og artister som ikke er så etablerte får muligheten til å presentere seg for bransjen. I år fant WOMEX sted i Santiago de Compostela. (mer…)
Deprecated: ltrim(): Passing null to parameter #1 ($string) of type string is deprecated in /customers/5/c/3/rotrock.no/httpd.www/wp-includes/wp-db.php on line 3030