08.05.20 KL. 03:1
6 NoMeansNo – Wrong
Jeg var ganske så fornøyd da jeg kom ut av UB6 i Trondheim med denne under armen en tilsynelatende alminnelig platehandledag midt på nittitallet. Dette var min første NoMeansNo-plate, og er fortsatt min favoritt i katalogen deres. Jeg ble rimelig lang i maska da jeg kom hjem og oppdaget at … det mangler en bit.
Jeg har imidlertid funnet ut at hvis man er stø på hånda og rak i sinnet går det akkurat, man får med seg hvert sekund av bassen til Rob Wright. Og det må man faktisk.
5 Calypso – Harry Belafonte
Denne plata var det åpenbare blikkfanget da jeg kom inn i en platebutikk i Stockholm. Så håndkolorert og femtitalls at det bare var én ting å gjøre: å gi seg over og elske den. Dessverre meddelte mannen bak disken at den ikke var til salgs.
– Ikke til salgs?
– Nei, den kan jeg ikke selge.
Jeg sirklet rundt i butikken en stund, plukket med meg masse plater som var til salgs, siklet på plata på veggen, og til slutt sa innehaveren:
– Jeg ikke kan selge den, men du kan godt få den.
Nå henger den på veggen hjemme i stua mi. Grunnen til at han ikke ville selge den var at den er så slitt at den er uspillbar. Men vakker, det er den.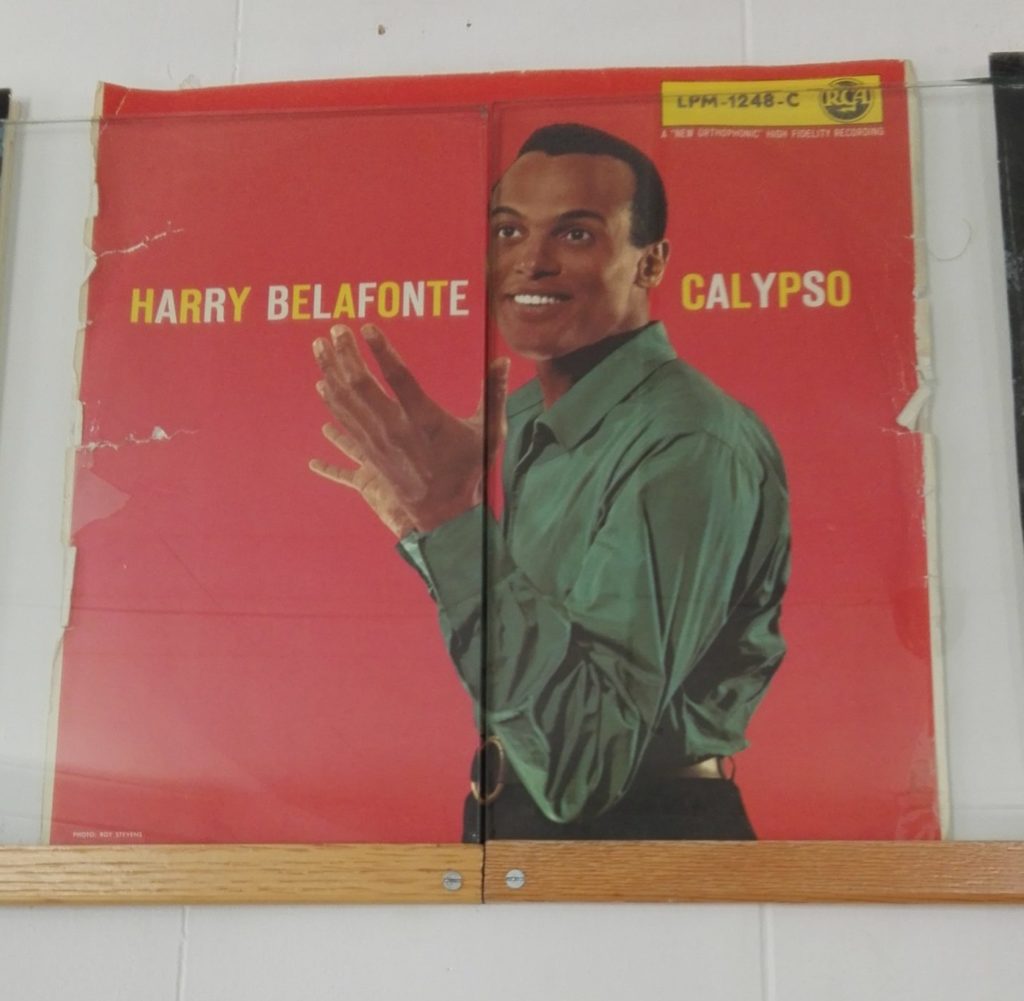 4 Utallige Jamaica-pressinger – utallige reggae-artister
Da jeg startet min DJ-karriere var det som reggae-DJ. Jeg spilte reggae og ska på Jesper Nattmann hver tirsdag. Jeg oppdaget fort at å lese på plata og sette på en låt ut fra det, kunne gå fryktelig galt. Hvorfor? Jo, fordi påfallende ofte har sosehodene byttet om på etikettene slik at side A viser seg å være side B. Forresten, side B rimer på THC. Jah, man!
3 Pearl Jam – Given to Fly
Her har noe gått galt i pressingen. Denne gangen er det rillene som er skjevt plassert på vinylen. Hvis man spiller denne på vanlig måte, med en adapter i midten, blir man sjøsyk av lyden. Nok en gang kan man fikse det hvis man er stø på hånda. Man må droppe adapteren og plassere singelen slik at rillene ligger i riktig avstand fra sentrum.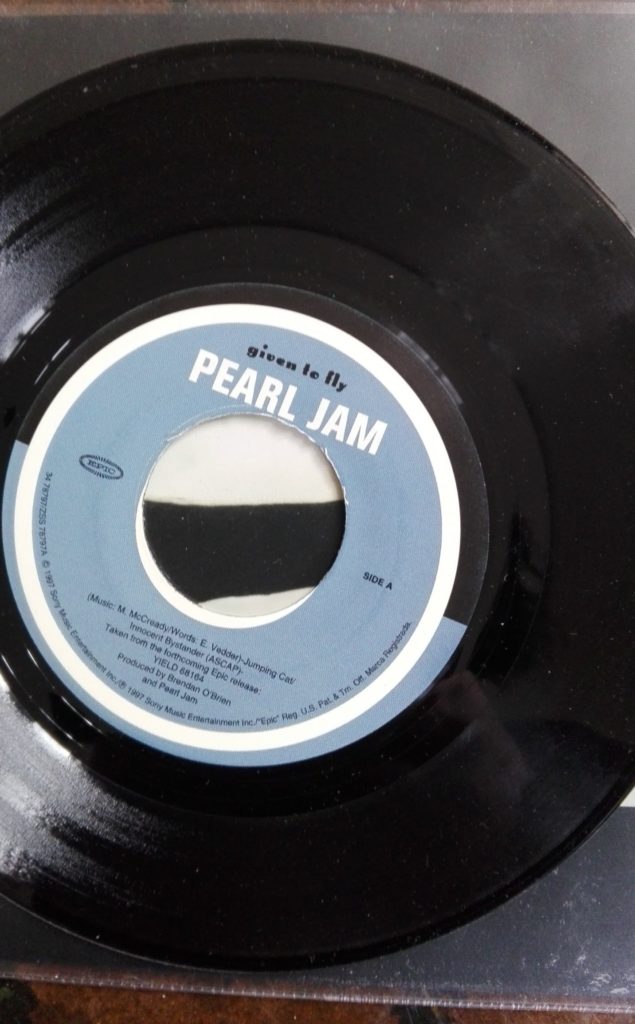 2 Paul Simon – The Graduate
De som har kjøpt plater på bruktmarkedet vet at det er mye rart der ute. Folk har sine uvaner. Noen liker for eksempel å skrive navnet sitt – mer eller mindre diskret – på objektet. Denslags adferd anser jeg som hærverk, men jeg kan likevel, med det beste jeg har å oppdrive av velvilje, forstå motivasjonen som ligger bak.
Hva som har drevet noen til å behandle filmmusikken til The Graduate på denne måten, derimot, er noe jeg sannsynligvis aldri vil få innsikt i. Jeg prøvde å dekke over med korrekturteip, men sprittusjen slo dessverre igjennom, nå er det lyseblått i stedet for mørkeblått.
For å unngå å henge ut folk i bloggen min, har jeg kamuflert navnet til sabotøren, men la meg bare antyde at dette ikke er eneste gang jeg har sett navnetrekket hans på et plateomslag.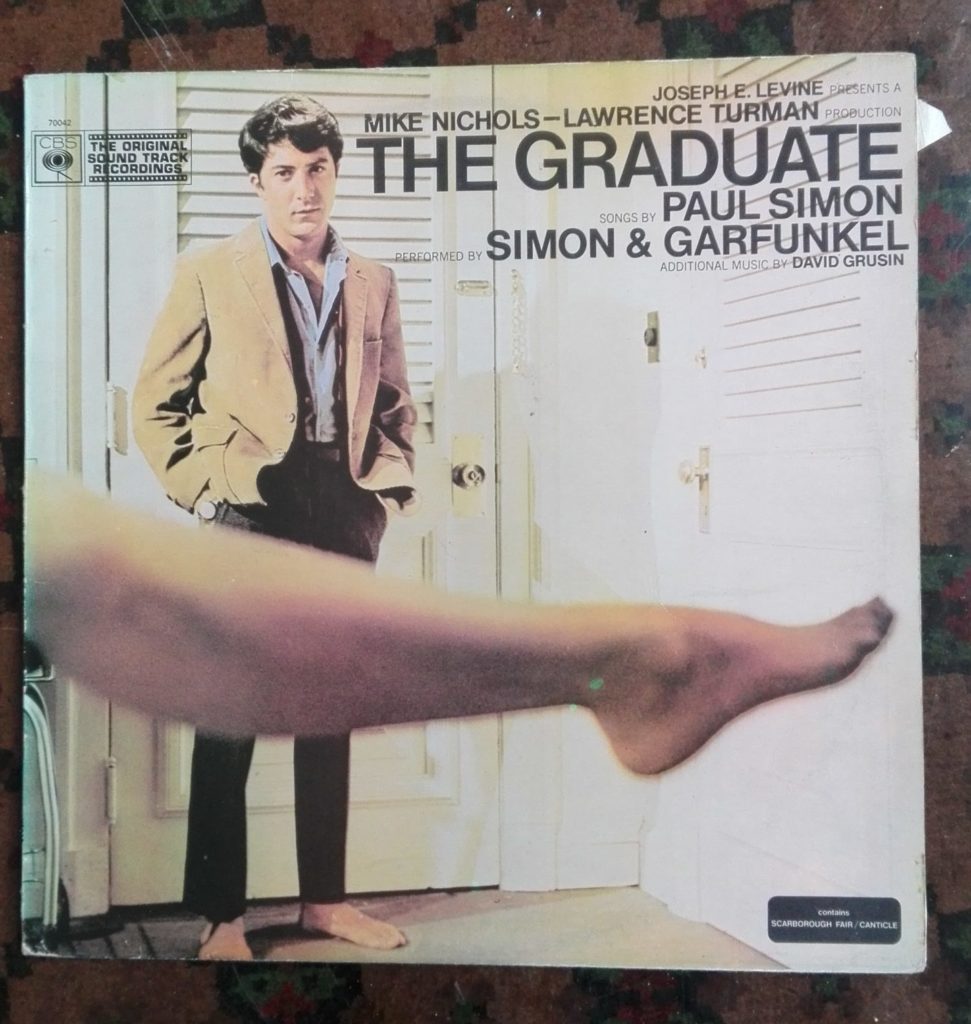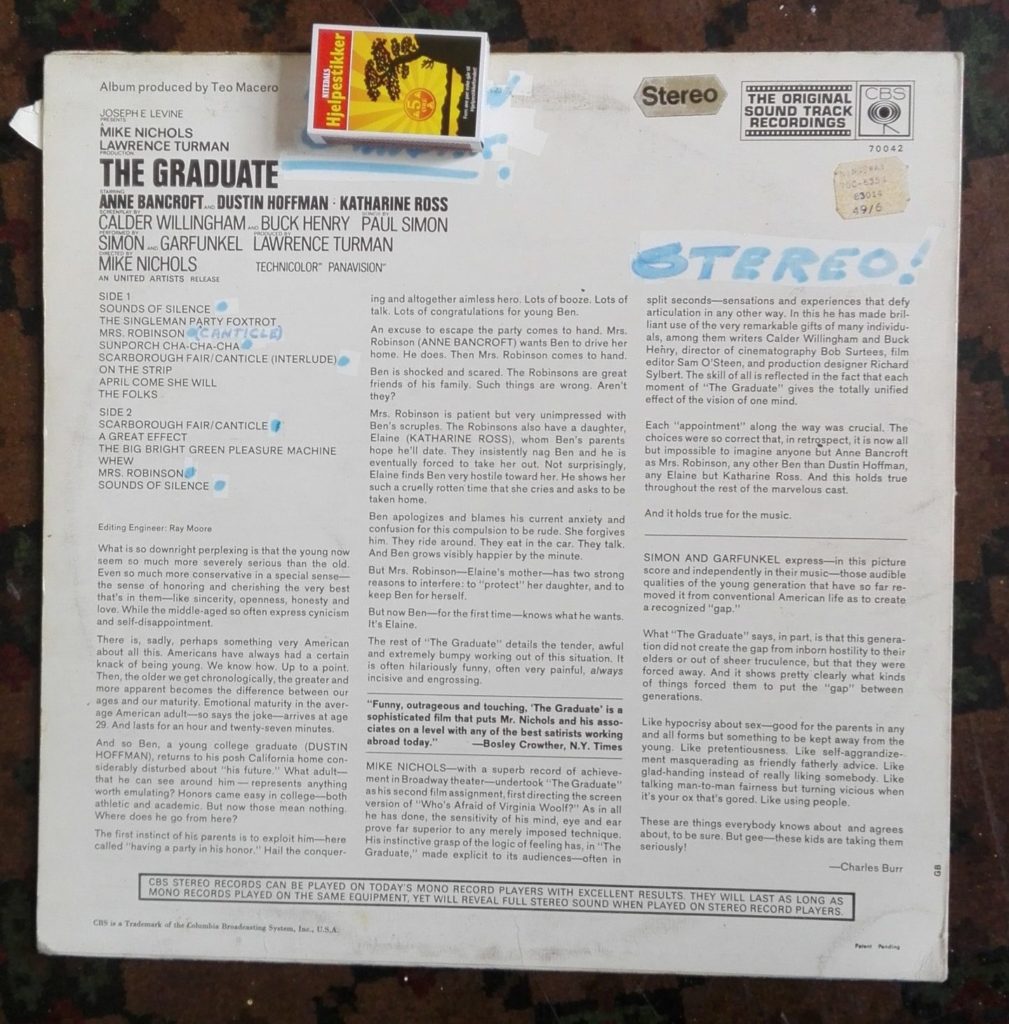 1 Steely Dan – The Royal Scam
For mange år siden kjøpte jeg en bunke plater av en kompis, og denne var med. Jeg hørte på den da jeg kjøpte den, bestemte meg for å beholde den, men siden har jeg ikke viet den mye oppmerksomhet. Jeg overså den i så stor grad at jeg ikke la merke til at coveret var litt … rart. Jeg tenkte heller ikke noe videre over at det lå et ark inni, et ark med bilde av et annet omslag.
Etter å ha sett den samme utgivelsen på utallige utsalgssteder i år etter år, var det til slutt et eller annet som sev inn i hjernen min og fikk meg til å gå hjem og se nærmere på mitt eksemplar. Det viser seg at den har et hjemmelaget cover. Av ruglete tapet! Og at noen har skrevet låttitlene med tusj bakpå. Dette tok det meg altså nærmere tjue år å oppdage. Jeg ler fortsatt.
For en royal scam!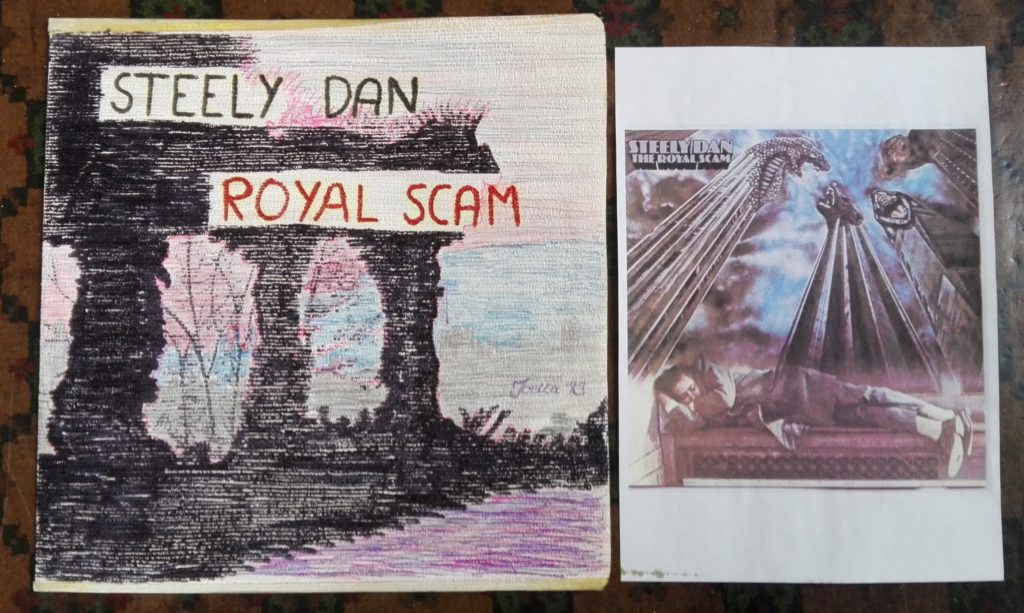 Deprecated: ltrim(): Passing null to parameter #1 ($string) of type string is deprecated in /customers/5/c/3/rotrock.no/httpd.www/wp-includes/wp-db.php on line 3030