Deprecated: Return type of WP_Theme::offsetExists($offset) should either be compatible with ArrayAccess::offsetExists(mixed $offset): bool, or the #[\ReturnTypeWillChange] attribute should be used to temporarily suppress the notice in /customers/5/c/3/rotrock.no/httpd.www/wp-includes/class-wp-theme.php on line 554 Deprecated: Return type of WP_Theme::offsetGet($offset) should either be compatible with ArrayAccess::offsetGet(mixed $offset): mixed, or the #[\ReturnTypeWillChange] attribute should be used to temporarily suppress the notice in /customers/5/c/3/rotrock.no/httpd.www/wp-includes/class-wp-theme.php on line 595 Deprecated: Return type of WP_Theme::offsetSet($offset, $value) should either be compatible with ArrayAccess::offsetSet(mixed $offset, mixed $value): void, or the #[\ReturnTypeWillChange] attribute should be used to temporarily suppress the notice in /customers/5/c/3/rotrock.no/httpd.www/wp-includes/class-wp-theme.php on line 535 Deprecated: Return type of WP_Theme::offsetUnset($offset) should either be compatible with ArrayAccess::offsetUnset(mixed $offset): void, or the #[\ReturnTypeWillChange] attribute should be used to temporarily suppress the notice in /customers/5/c/3/rotrock.no/httpd.www/wp-includes/class-wp-theme.php on line 544 Deprecated: Return type of WP_REST_Request::offsetExists($offset) should either be compatible with ArrayAccess::offsetExists(mixed $offset): bool, or the #[\ReturnTypeWillChange] attribute should be used to temporarily suppress the notice in /customers/5/c/3/rotrock.no/httpd.www/wp-includes/rest-api/class-wp-rest-request.php on line 960 Deprecated: Return type of WP_REST_Request::offsetGet($offset) should either be compatible with ArrayAccess::offsetGet(mixed $offset): mixed, or the #[\ReturnTypeWillChange] attribute should be used to temporarily suppress the notice in /customers/5/c/3/rotrock.no/httpd.www/wp-includes/rest-api/class-wp-rest-request.php on line 980 Deprecated: Return type of WP_REST_Request::offsetSet($offset, $value) should either be compatible with ArrayAccess::offsetSet(mixed $offset, mixed $value): void, or the #[\ReturnTypeWillChange] attribute should be used to temporarily suppress the notice in /customers/5/c/3/rotrock.no/httpd.www/wp-includes/rest-api/class-wp-rest-request.php on line 992 Deprecated: Return type of WP_REST_Request::offsetUnset($offset) should either be compatible with ArrayAccess::offsetUnset(mixed $offset): void, or the #[\ReturnTypeWillChange] attribute should be used to temporarily suppress the notice in /customers/5/c/3/rotrock.no/httpd.www/wp-includes/rest-api/class-wp-rest-request.php on line 1003 Deprecated: Return type of WP_Block_List::current() should either be compatible with Iterator::current(): mixed, or the #[\ReturnTypeWillChange] attribute should be used to temporarily suppress the notice in /customers/5/c/3/rotrock.no/httpd.www/wp-includes/class-wp-block-list.php on line 151 Deprecated: Return type of WP_Block_List::next() should either be compatible with Iterator::next(): void, or the #[\ReturnTypeWillChange] attribute should be used to temporarily suppress the notice in /customers/5/c/3/rotrock.no/httpd.www/wp-includes/class-wp-block-list.php on line 175 Deprecated: Return type of WP_Block_List::key() should either be compatible with Iterator::key(): mixed, or the #[\ReturnTypeWillChange] attribute should be used to temporarily suppress the notice in /customers/5/c/3/rotrock.no/httpd.www/wp-includes/class-wp-block-list.php on line 164 Deprecated: Return type of WP_Block_List::valid() should either be compatible with Iterator::valid(): bool, or the #[\ReturnTypeWillChange] attribute should be used to temporarily suppress the notice in /customers/5/c/3/rotrock.no/httpd.www/wp-includes/class-wp-block-list.php on line 186 Deprecated: Return type of WP_Block_List::rewind() should either be compatible with Iterator::rewind(): void, or the #[\ReturnTypeWillChange] attribute should be used to temporarily suppress the notice in /customers/5/c/3/rotrock.no/httpd.www/wp-includes/class-wp-block-list.php on line 138 Deprecated: Return type of WP_Block_List::offsetExists($index) should either be compatible with ArrayAccess::offsetExists(mixed $offset): bool, or the #[\ReturnTypeWillChange] attribute should be used to temporarily suppress the notice in /customers/5/c/3/rotrock.no/httpd.www/wp-includes/class-wp-block-list.php on line 75 Deprecated: Return type of WP_Block_List::offsetGet($index) should either be compatible with ArrayAccess::offsetGet(mixed $offset): mixed, or the #[\ReturnTypeWillChange] attribute should be used to temporarily suppress the notice in /customers/5/c/3/rotrock.no/httpd.www/wp-includes/class-wp-block-list.php on line 89 Deprecated: Return type of WP_Block_List::offsetSet($index, $value) should either be compatible with ArrayAccess::offsetSet(mixed $offset, mixed $value): void, or the #[\ReturnTypeWillChange] attribute should be used to temporarily suppress the notice in /customers/5/c/3/rotrock.no/httpd.www/wp-includes/class-wp-block-list.php on line 110 Deprecated: Return type of WP_Block_List::offsetUnset($index) should either be compatible with ArrayAccess::offsetUnset(mixed $offset): void, or the #[\ReturnTypeWillChange] attribute should be used to temporarily suppress the notice in /customers/5/c/3/rotrock.no/httpd.www/wp-includes/class-wp-block-list.php on line 127 Deprecated: Return type of WP_Block_List::count() should either be compatible with Countable::count(): int, or the #[\ReturnTypeWillChange] attribute should be used to temporarily suppress the notice in /customers/5/c/3/rotrock.no/httpd.www/wp-includes/class-wp-block-list.php on line 199 Deprecated: DateTime::__construct(): Passing null to parameter #1 ($datetime) of type string is deprecated in /customers/5/c/3/rotrock.no/httpd.www/wp-includes/script-loader.php on line 333 Deprecated: trim(): Passing null to parameter #1 ($string) of type string is deprecated in /customers/5/c/3/rotrock.no/httpd.www/wp-includes/class-wp.php on line 173 Deprecated: ltrim(): Passing null to parameter #1 ($string) of type string is deprecated in /customers/5/c/3/rotrock.no/httpd.www/wp-includes/wp-db.php on line 3030

false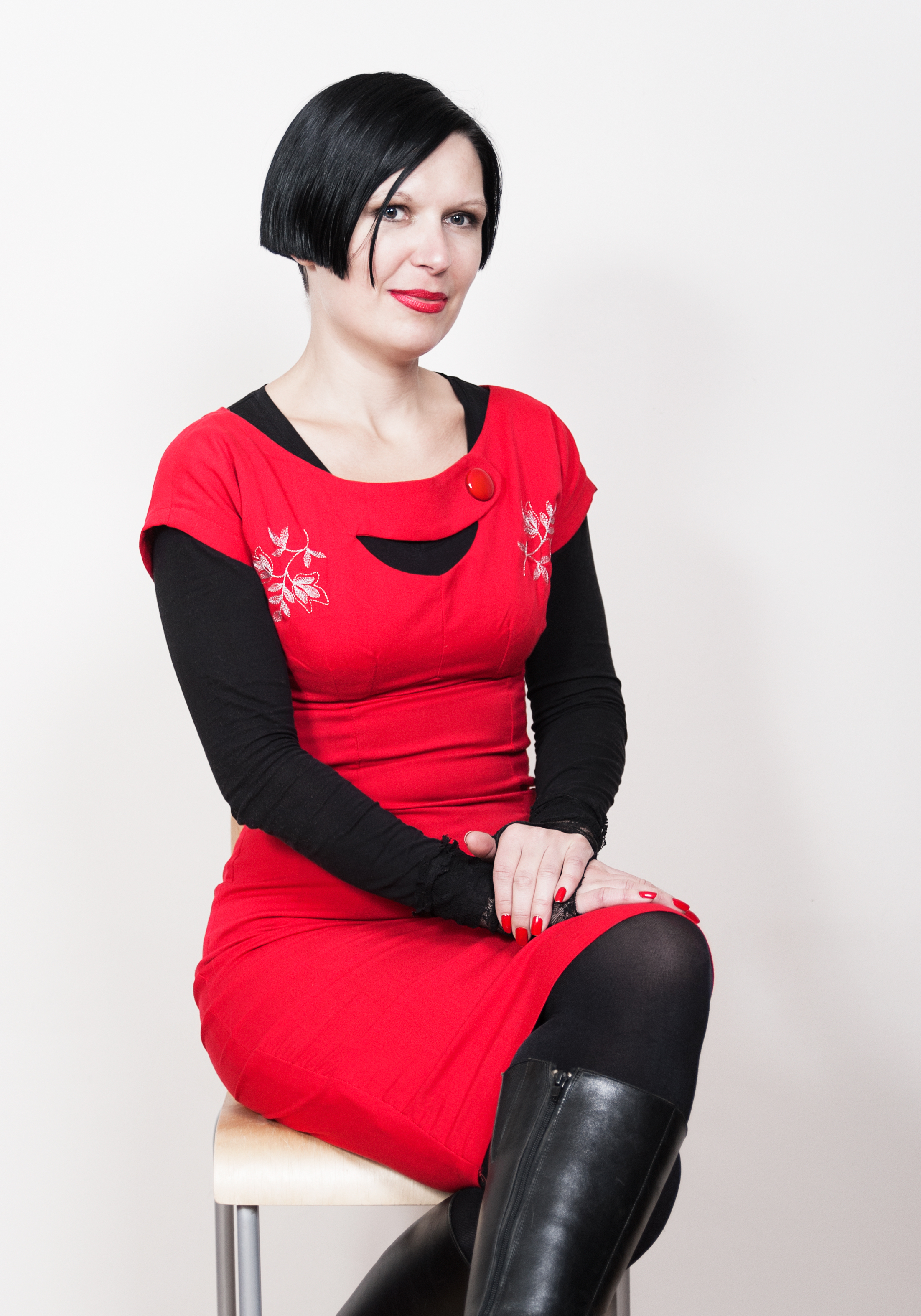 DJ & forfatter
30.12.18 KL. 03:1
Shake Hands with the Devil er historien til Roméo Dallaire, mannen som ledet UNAMIR (United Nations Assistance Mission for Rwanda) i 1994. Til tross for flere varsler om hva som var i gjære, ble ikke folkemordet avverget og 800 000 mennesker ble brutalt drept i løpet av tre måneder. UNAMIR var en fiasko. Hvordan kunne dette skje?
(mer…)
06.09.13 KL. 08:1
Albumkveld. Fenomenet har stått å lese om her og der de siste årene, mennesker møtes på et etablissement for å høre en plate fra ende til annen, uten å prate underveis. Jeg velger å se det som en kjærkommen protest mot multitaskingen, og mot den fragmenteringen og oppløsningen av albumformatet som skjer i vår tid, der folk plukker enkeltlåter og lager spillelister som de går rundt med i lommene sine. (mer…)
26.06.13 KL. 05:1
Nelson Mandela har levd et langt liv og hele 27 år av det livet har han tilbragt i fengsel. Han vokste opp på landet,  men da han flyttet inn til byen og utdannet seg til advokat fikk han kjenne apartheidpolitikken på kroppen. Det var en urettferdighet han ikke kunne akseptere. (mer…)
18.03.12 KL. 05:1
Nylig fylte Harry Belafonte 83 år, og i fjor kom hans selvbiografi «My Song». For en bok, for en mann, for et liv!
(mer…)
Deprecated: ltrim(): Passing null to parameter #1 ($string) of type string is deprecated in /customers/5/c/3/rotrock.no/httpd.www/wp-includes/wp-db.php on line 3030